Thursday, September 22, 2005
JILWYN's thank you video message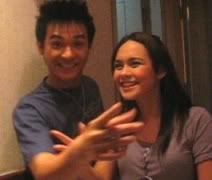 margz has a surprise for all of us!
she took a video of jilwyn for all of us. it's a thank you message of jilwyn for all the support that we gave them. i hope we all still continue to support jilwyn all the way despite of the result of the QPIDS Grand Finals :)
click >>>
http://www.megaupload.com/?d=XKJTP0OT
enjoy the video everyone!
note: if you have problems downloading the video, please leave a message in the chatbox:)